Raw Squash Salad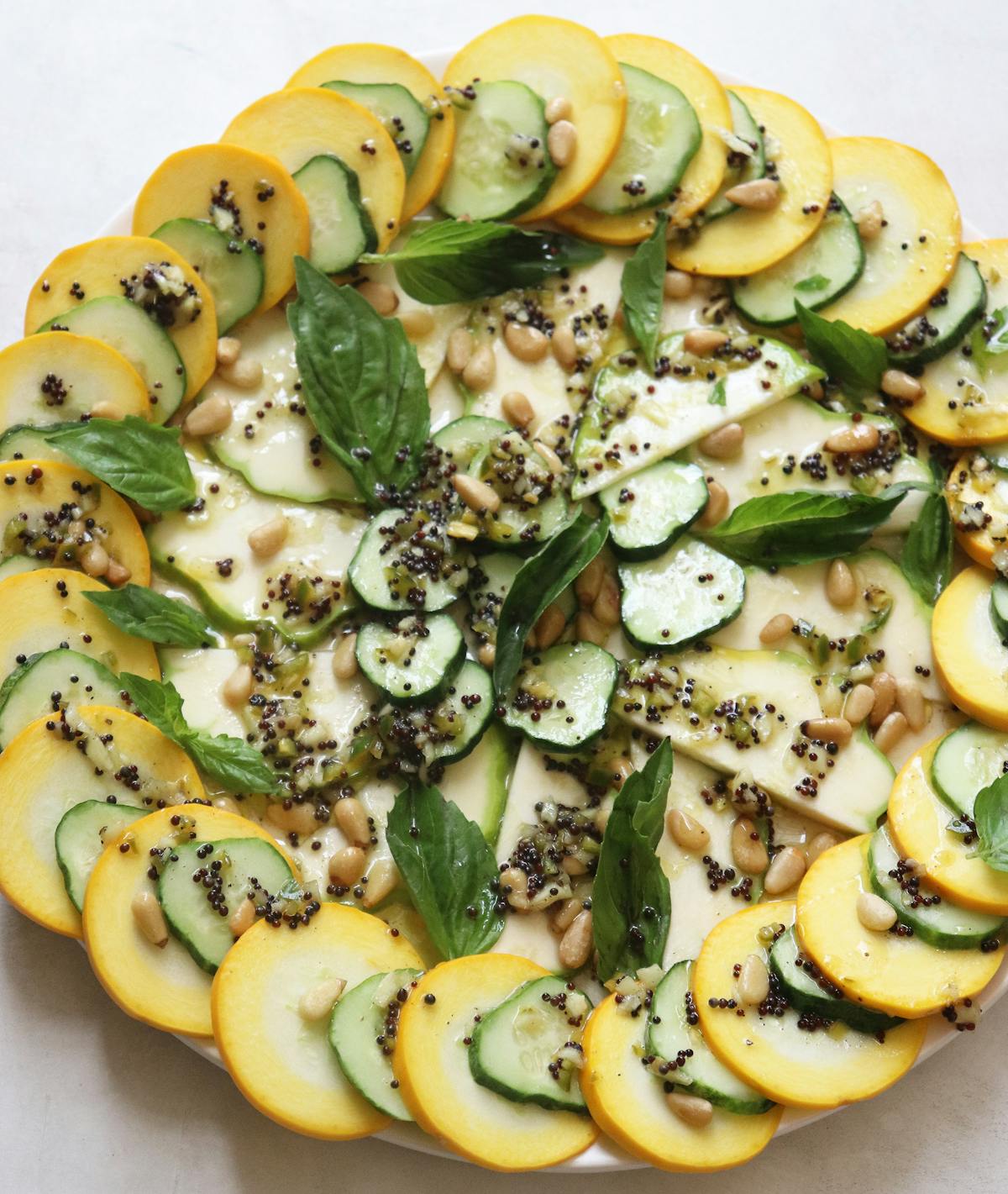 Photo: Ajna Jai / Contributor
Inspiration comes from many places: nostalgic memories, a flavor I am trying to chase, an exciting new ingredient, an old magazine clipping or, quite simply, from dining out.\
Last week, with some co-workers, I ventured out to Coltivare, a cozy neighborhood restaurant and garden in the Heights. After ordering a couple of appetizers, the ever-popular pizzas and spreads, the first thing that arrived on our table was a zucchini and cucumber carpaccio. We had not ordered it, but Ryan Pera, Coltivare's chef and co-owner, was in the kitchen and glanced over at our table with a smile.
With most farm stands currently in full-blown zucchini harvest mode, I felt I had run the gamut of tasting zucchini dishes. I was wrong. This one blew me away.
Crisp, chilled, thinly sliced zucchini and cucumbers spread on a plate, topped with aromatic herbs, toasted walnuts, tiny chunks of an aged cheese and a simple vinaigrette. I can see why Ryan wanted us to taste that salad. We had a wonderful meal that night, but I couldn't wait to re-create a version of that salad — and here it is. I swapped out the cheese for tiny bites of freshly minced ginger, but feel free to use your favorite aged cheese instead.