Green Masala Carrots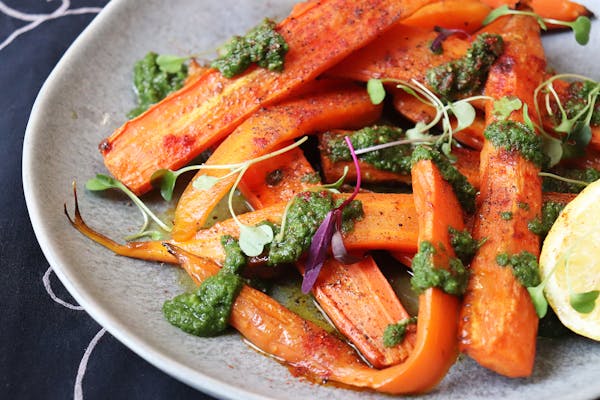 Photo: Ajna Jai / Contributor
Masala simply means a spice blend or a spice, seasoning and/or herb blend. If you can cook with it, it is a masala — however, sometimes a masala can double as a condiment and a marinade.
For example, the traditional Italian pesto or Mexican salsa verde is technically a masala — you can eat it over a piece of toast or stir into warm pasta or spoon over grilled seafood. So is ras el hanout, the traditional heady aromatic Moroccan dry spice blend that you can add to your burger meat or to roasted vegetables. Green masala, a simple herb mix, usually cilantro, mint or basil and sometimes with spices, also falls in that category.
Keeping masalas in your pantry and refrigerator is like always having a shortcut to a delicious meal. I keep several, from a fresh tomato masala to the traditional garam, the aromatic finishing spice blend from India. After playing around with different versions over the years, this green masala is a staple. I often add it to salad dressing or stir into plain rice or, like here, spoon over roasted carrots.