Dum Aloo Roast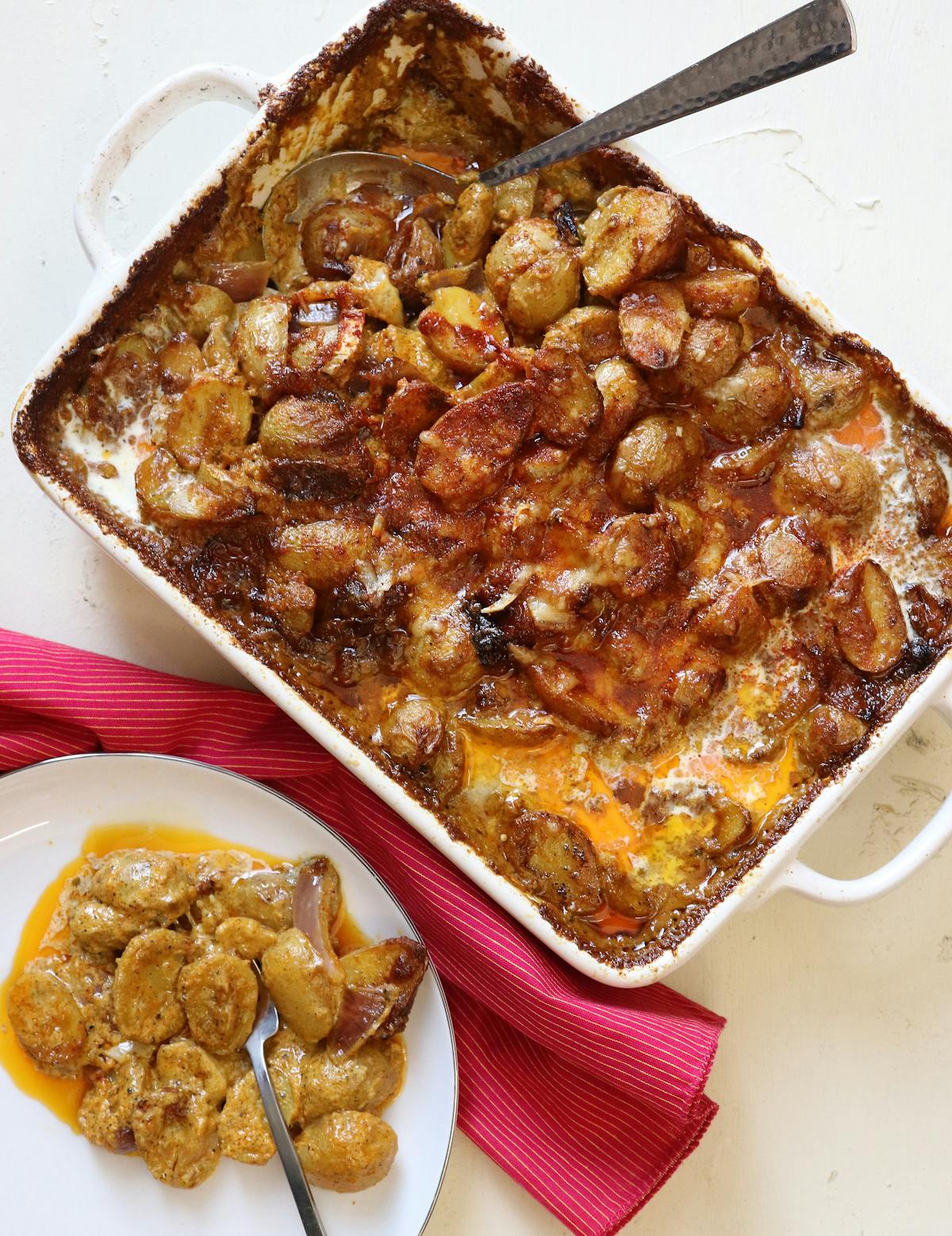 Photo: Ajna Jai / Contributor
Last month on a trip to India, I enjoyed a few days in Srinagar, the capital of Kashmir. Until then, the cuisine of Kashmir had been a mystery to me.
A utopia for poets, dreamers and artists, Kashmir has also been the subject of much religious and territorial strife between India and Pakistan — and some of the differences extend to food. The Hindu Kashmiris do eat meat (excluding beef) but do not eat garlic and onion; Muslim Kashmiris eat beef, garlic, onions and so on.
Dum Aloo, a slow-cooked potato curry, is a traditional staple of the Kashmiri Hindu cuisine, and it would make a great side for your holiday dinner. Dum means cooked under steam; aloo means potato. My version can be made ahead of time and finished in the oven. I have sneaked some cheese into the recipe to round off the flavors. Feel free to leave it out.