Watermelon Avocado Salad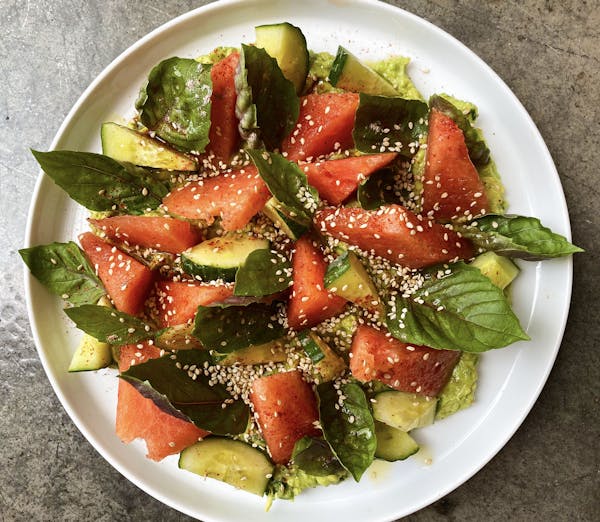 Photo: James Lenhart / Contributor
As we live through the hottest part of the summer, salads that require no cooking make a quick, tasty and versatile meal. For example, romaine torn and tossed with cherry tomatoes, mint leaves and diced mango dressed with yogurt ginger olive oil dressing. Top it off with pumpkin seeds or toasted nuts.
Or thinly sliced red cabbage marinating in lime juice, honey, ground cumin, chili and salt — a current fixture in my refrigerator. It's great on its own, though sometimes I will toss it with any combination of fresh herbs, lettuce, cucumber, diced peaches, peanuts or cashews.
No recipe needed, just follow your senses. I hope you get the picture. Warm toast slathered with olive oil or ghee makes a great accompaniment.