Stuffed Summer Squash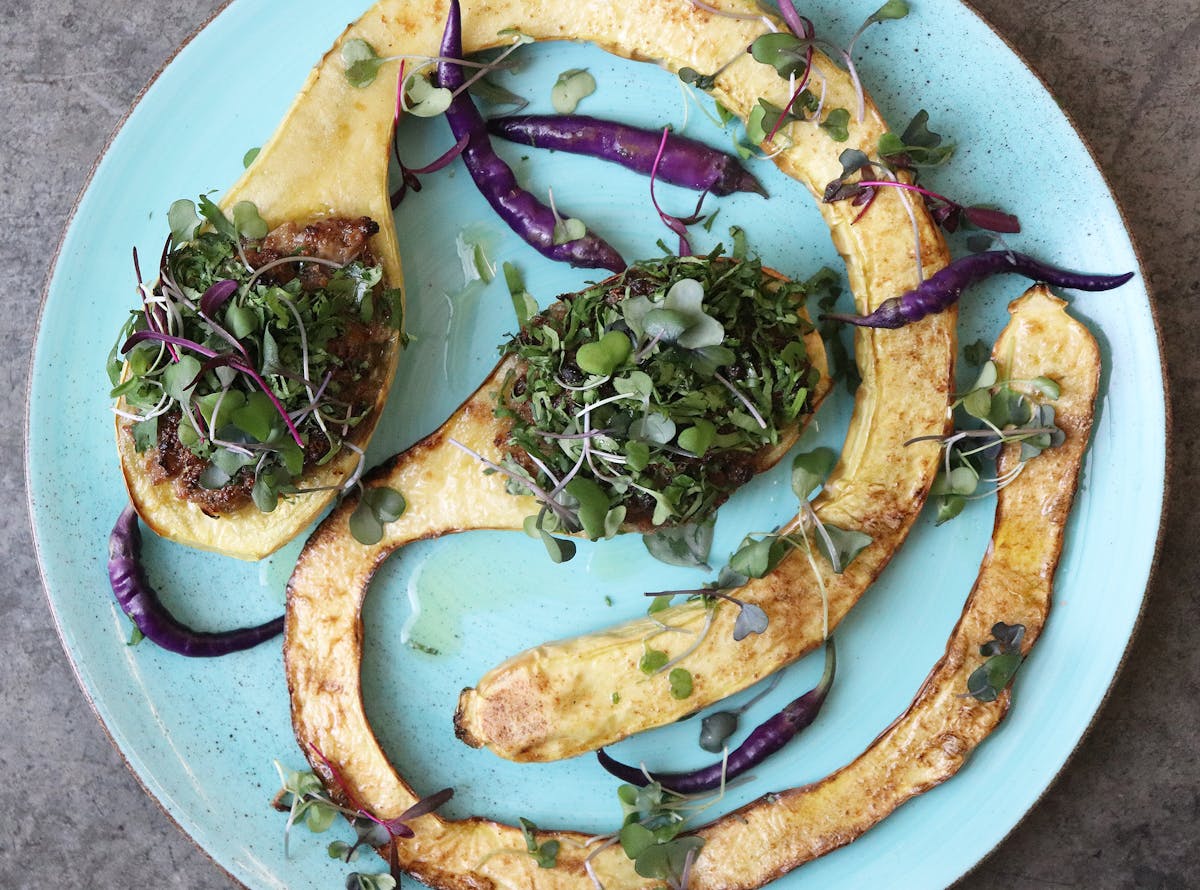 Photo: Ajna Jai / Contributor
Every summer at farmers markets in Texas, I look over at table after table overflowing with abundant varieties of squash and wonder, who is going to eat all this?
A pedestrian vegetable that can easily turn to mush if overcooked, squash lacks the meaty triumph of mushrooms, the grassy goodness of asparagus, or even the mucilaginous marvel that is okra. On the other hand, the mild flavor of squash takes on the aromatic flavor of spices well. And there is hope in some of the artisanal varietals.
The 'trombonchino' squash I bought last week from Goodthyme Farm in Belville proved to be a superior tasting squash, with concentrated nutty flavors that worked well with heat of the little purple peppers and the creamy cashew butter in the filling.