Seafood Stew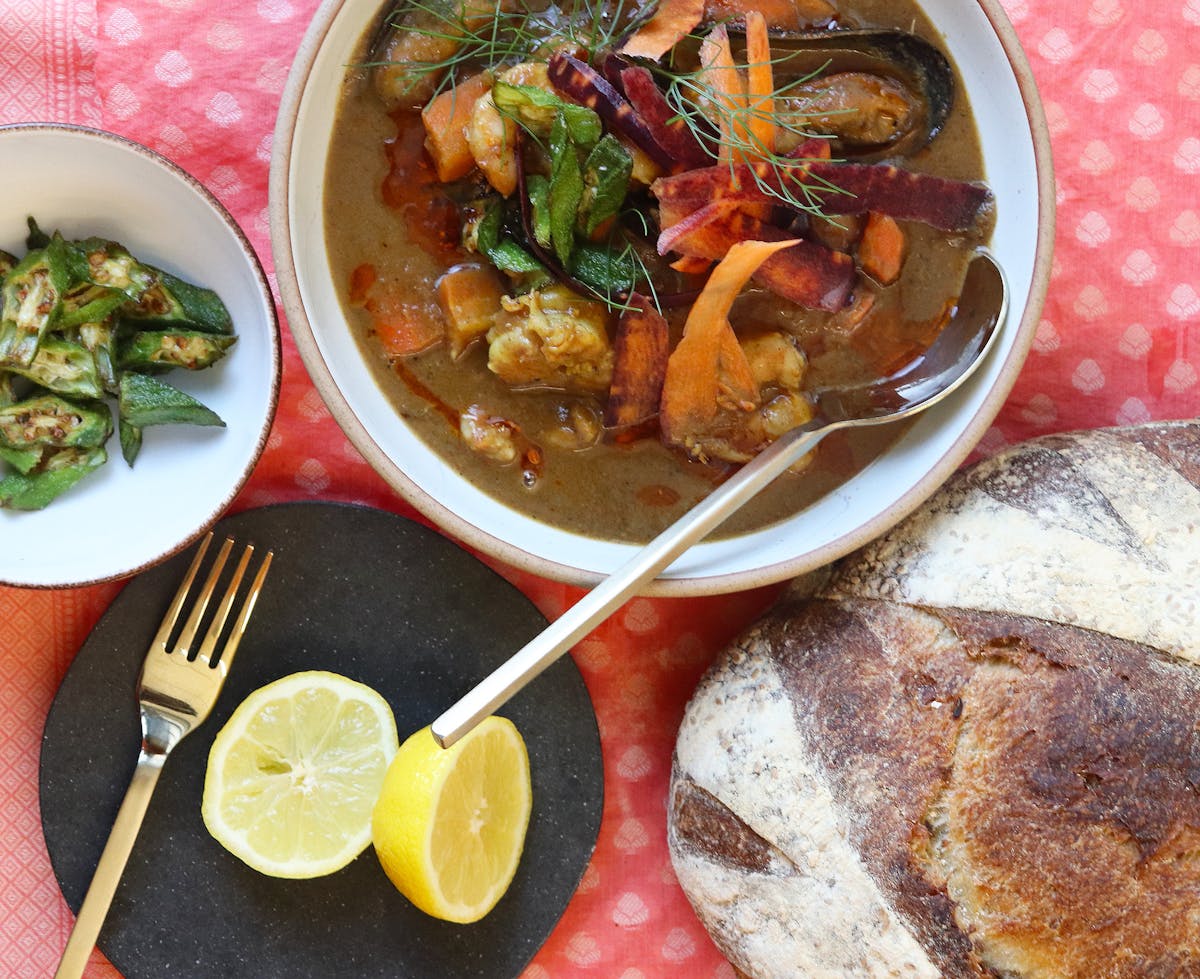 Photo: Ajna Jai / Contributor
Mardi Gras season always reminds me of the first time I tasted gumbo at a friend's house in Galveston shortly after I arrived in Texas.
The rich and earthy stew was reminiscent of a good curry, but I was picking up new flavors as well. The taste of roux, or toasted flour, was new to me, as were seasonings such as sassafras and dried oregano.
After many attempts, I landed on a seafood stew that had all the elements of a gumbo but used deeply flavorful chickpea flour for the roux instead of white flour. This stew quickly became a family favorite, and it can be enjoyed with rice, bread or even noodles. I replace sausage with vegetables like carrots, parsnips or turnips — and the final addition of warming spices adds a wonderful aromatic finish.