Radish Roti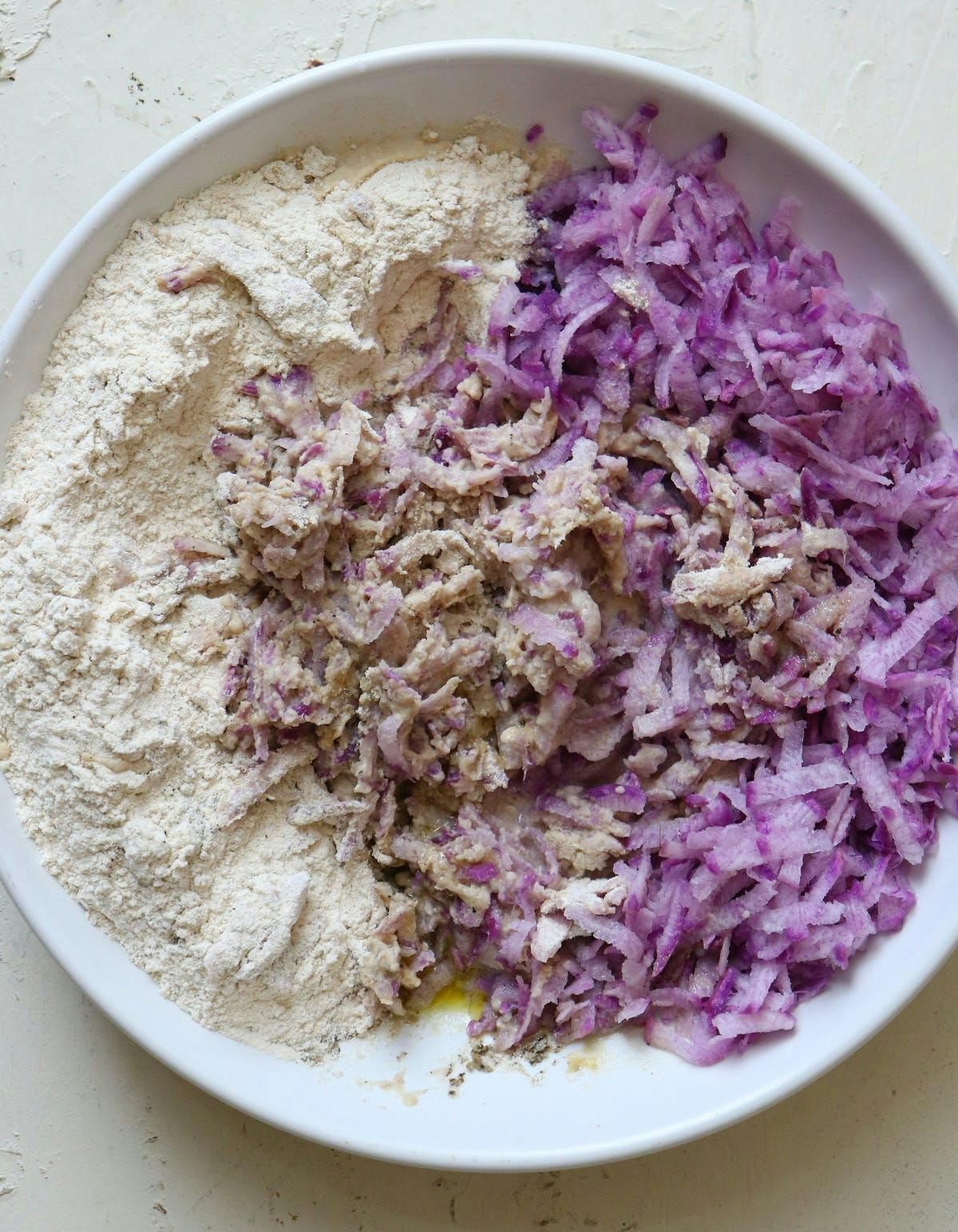 Photo: Ajna Jai / Contributor
Vegetables are our past, present and future — and incorporating them into doughs and batters has begun to define the way I cook.
At the restaurant, we add grated carrots and beets into roti doughs and muffin batters. At home, every time I cook eggs for breakfast, I throw in any leftover vegetables from dinner the night before — or at the very least, a large handful of herbs. The eggs become a binder for vegetables. Similarly, finishing rice with spinach, watercress or rainbow chard makes the chopped greens so much more palatable.
Recently, seeing the plethora of gorgeous colorful radishes on farm stands at the market, I decided to experiment with a radish roti. Paratha, a rich, layered flatbread stuffed with spiced grated radish (or mooli, as we call it in Hindi) is popular in the northern province of Punjab, India. A roti is a simpler daily bread, and white daikon or bright pink watermelon radishes can easily be substituted for the purple.