Pickled Masala Eggplant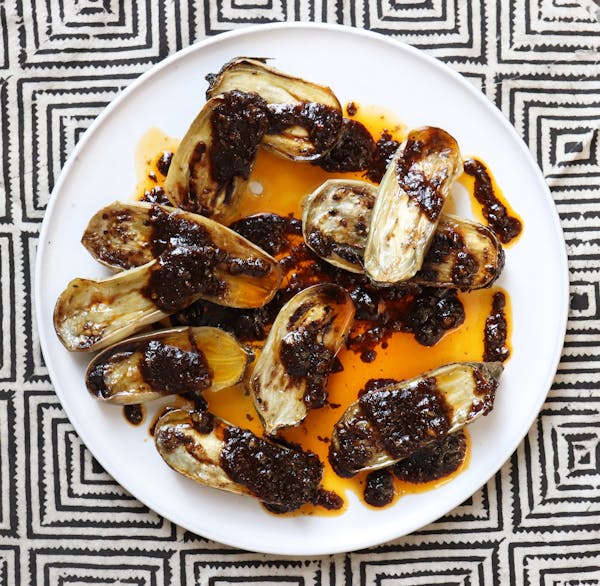 Photo: Ajna Jai / Contributor
Pickles are popular all around the world, from the lacto-fermented cabbage known as sauerkraut introduced by Eastern Europeans to the tiny, spiced cornichons the French adore. The word "pickle" comes from the Dutch word "pekel" or northern German "pokel," meaning salt or brine, two very important steps in the pickling process.
Pickles have been around since 2000 B.C. when cucumbers, which originated in India somewhere between the Bay of Bengal and the northern Himalayas, were pickled in the Tigris valley. Throughout history, pickling was a necessity as it helped preserve food for a long time.
When a heavy influx of Jewish immigrants arrived in the United States during the late 1800s to early 1900s, they introduced kosher dill pickles to Americans. Cucumbers were washed then piled into big wooden barrels along with dill, garlic, kosher salt and clean water. They were left to ferment for a few weeks to several months then sold on pushcarts in the immigrant tenement district of New York.
The pickles I grew up with, in India were different. Salted green mango was sun-dried and pickled in a coriander fenugreek masala and preserved in mustard oil; lemons were pickled with sugar and chile; and when vegetables such as carrots or cauliflower were fermented in a brine, it was always with the addition of spices including turmeric and mustard.
With eggplants just appearing this spring, this pickle masala makes for a spicy coating — refrigerate it for up to three weeks. Enjoy it in small portions alongside meals or on top of toast with eggs or cheese.