Parsley Pea Pasta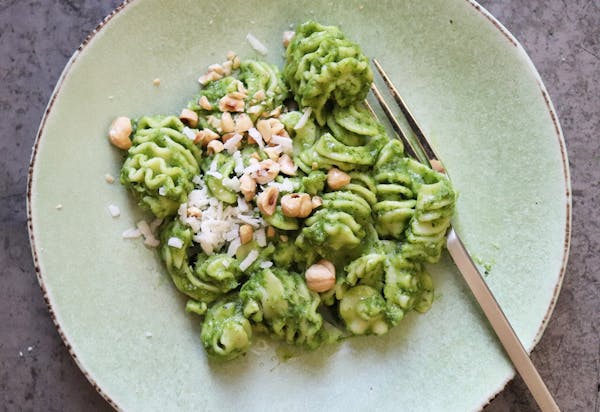 Photo: Ajna Jai / Contributor
Whenever someone in our home gets a pasta craving, we stop by a small neighborhood shop called Fabio's that makes its own pasta. I've bought lasagna sheets, macaroni and all kinds of fresh pasta there over the years. When we were doing an Indian Italian mash-up type pasta dish at the Bake Lab, we used their penne pasta.
Lately, Fabio's has had a wonderful new pasta simply called "short egg pasta" — it looks like a cross between penne and fusilli. I love the way sauce or cheese clings to the hollow and the curved parts of the pasta like no other pasta I've cooked with. I like to cook pasta until it's cooked all the way, not al dente.
Given that fresh peas are still in season and available at local grocery stores, here is a masala of sorts made with fennel seeds, parsley, garlic, olive oil and peas. Feel free to substitute the herb of your choice; basil or cilantro or a combination of the two will taste just as delicious, if not more. If you do cook the pasta all the way, the masala will sneak into the nooks and crevices. Serrano pepper adds a crisp heat, but feel free to leave it out.