Garden Rolls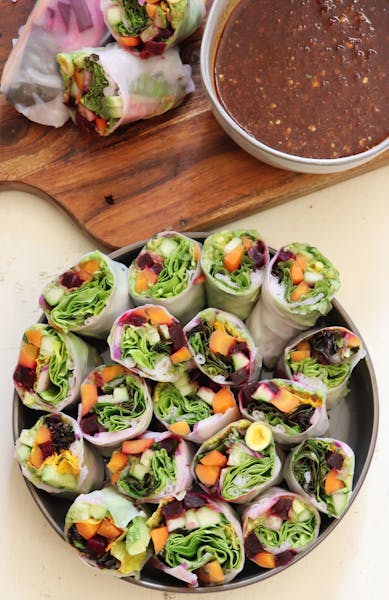 Photo: Ajna Jai / Contributor
There are a variety of Asian-type rolls, most of which originate from China. However, my favorite are the fresh spring rolls native to Vietnam. I love that they are rice-paper wrapped and not fried, and as far as filling goes, pretty much anything works.
Traditionally made with chicken, pork or shrimp and vermicelli, I love stuffing them with a mixture of raw and cooked vegetables with lots of herbs for fragrance and flavor. When picking vegetables, make sure they are cold when you are ready to make the rolls.
It does take a bit of expertise to make them — at first, I was making lumpy, awkwardly shaped rolls with vegetables sticking out. They still tasted good, and my family happily ate them up. It took some time and practice to get them to look uniform — the key is not to overstuff them and pack the vegetables in tight when rolling.