Eggplant Pakoras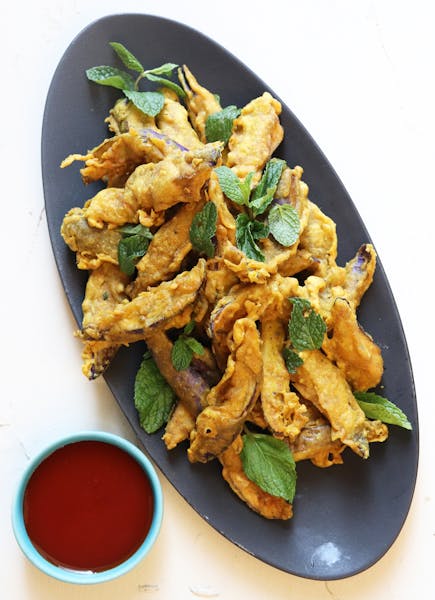 Photo: Ajna Jai / Contributor
Pakora is the lesser-known cousin of tempura. Just like tempura, it's a fritter made with vegetables such as onions, peppers, potatoes — but instead of a batter of white flour, the batter is made with chickpea flour.
Pakoras are popular not only in India but in countries influenced by the culture of India, including Nepal, Tibet, Trinidad and Tobago.
At home, I have made pakoras with practically every vegetable, from green tomatoes to kale to cauliflower. Here is a simple recipe to try; enjoy it with your favorite ketchup (my guilty pleasure is Maggi Hot & Sweet) or sauce.