Dal Spread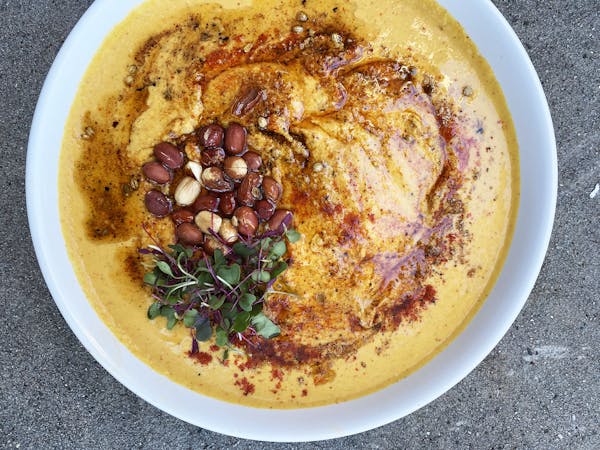 Photo: Anita Jaisinghani / Contributor
Coming from a country where more than half the population subsists on dozens of varieties of lentils, I've often looked over with envious irritation at the immense popularity of hummus, the Middle Eastern cold chickpea spread. Though I would personally rather eat a steaming bowl of dal wafting with aromatic warm spices, I get the convenient and simple appeal of hummus.
India has officially recorded 500 regional preparations of dal, the lentil stew, yet I can promise you that none of them is served cold. This may be in part because based on Ayurvedic principles, beans are easier to digest warm. However, I decided to do some experimenting and started with the simplest kind of lentil, the humble yellow moong dal. It just needs a 20-minute soak and cooks in another 15-20 minutes. Instead of sesame seeds, I used toasted peanut butter and instead of lemon, I topped the spread off with amchur, the green mango powder and lemony coriander seeds.
And in place of garlic, I used ginger, which is typically used when preparing dal to mitigate the bloating often associated with beans. The results were absolutely delicious and worth a try. I know I will be experimenting with new combinations for some time to come.