Classic Bean Salad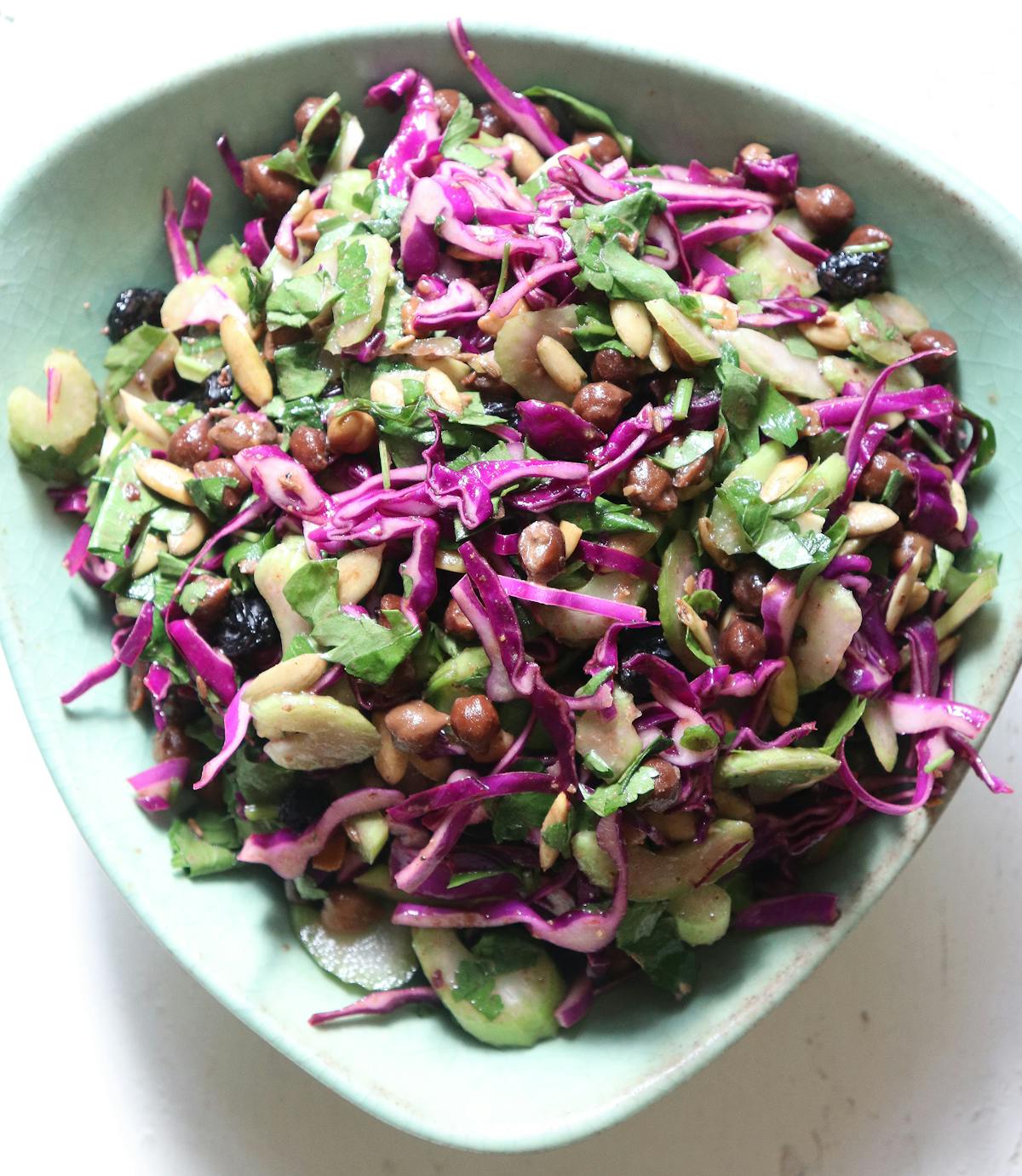 Photo: Ajna Jai / Contributor
A bean salad tucked away in the refrigerator has made for a wonderful late-night snack after busy nights at the restaurant, especially during the holiday season. Over the last few months, I've experimented with umpteen combinations, none of which I have stuck to.
I always start with soaking one cup of beans overnight (this cuts the cooking time in half), cooking them to softness the next day and adding a changing assortment of vegetables, herbs, nuts, or dry fruits. I've embellished some with roasted carrots, others with steamed asparagus, peanuts, walnuts, cilantro, mint and much more.
In the last few weeks, I finally arrived at a combination that I have made for three 3 weeks straight and one I am excited to share with you. Raw purple cabbage, celery and beans make the base of this salad, and one can go in so many directions with it.
It makes a great light lunch on its own or pairs it with a sandwich or soup. The best part is that cabbage and celery taste better wilted and after they've marinated in the juices for an hour or two. The salad tastes delicious for up to three days so use it for a healthy late-night snack.