Carrot Soup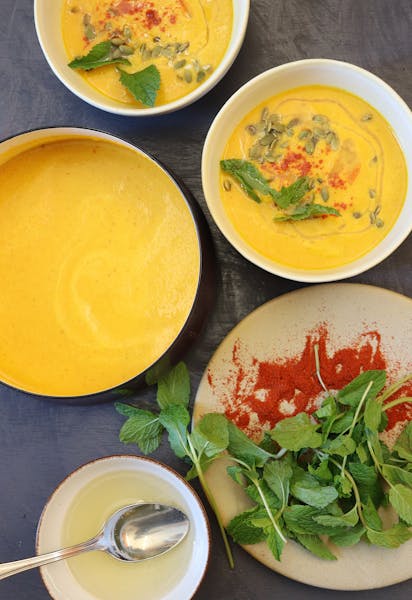 Photo: Ajna Jai / Contributor
Eating local and organic at home and at the restaurant has become a commitment I take seriously. But I do buy a few things at supermarkets. Carrots are one of them — raw carrots or roasted carrots with cumin and olive oil make great snacks, or can be added into a stir-fry or pilaf.
My first memory of carrots comes from a middle school teacher who was obsessed with the health benefits of carrots and ate so many in a day (and passed them out to her students), her skin was tinged with an orange hue. Knowing the power of beta carotene and vitamins carrots possess, I eat my fair share, and we find plenty of uses for carrots at the restaurant.
This smooth and creamy soup is supremely simple to make as we drift into the autumn season. If you do not have asafetida, which is a natural spice that mimics the flavor of onions and garlic, slice a few cloves of garlic instead.