Berry Upside Down Cake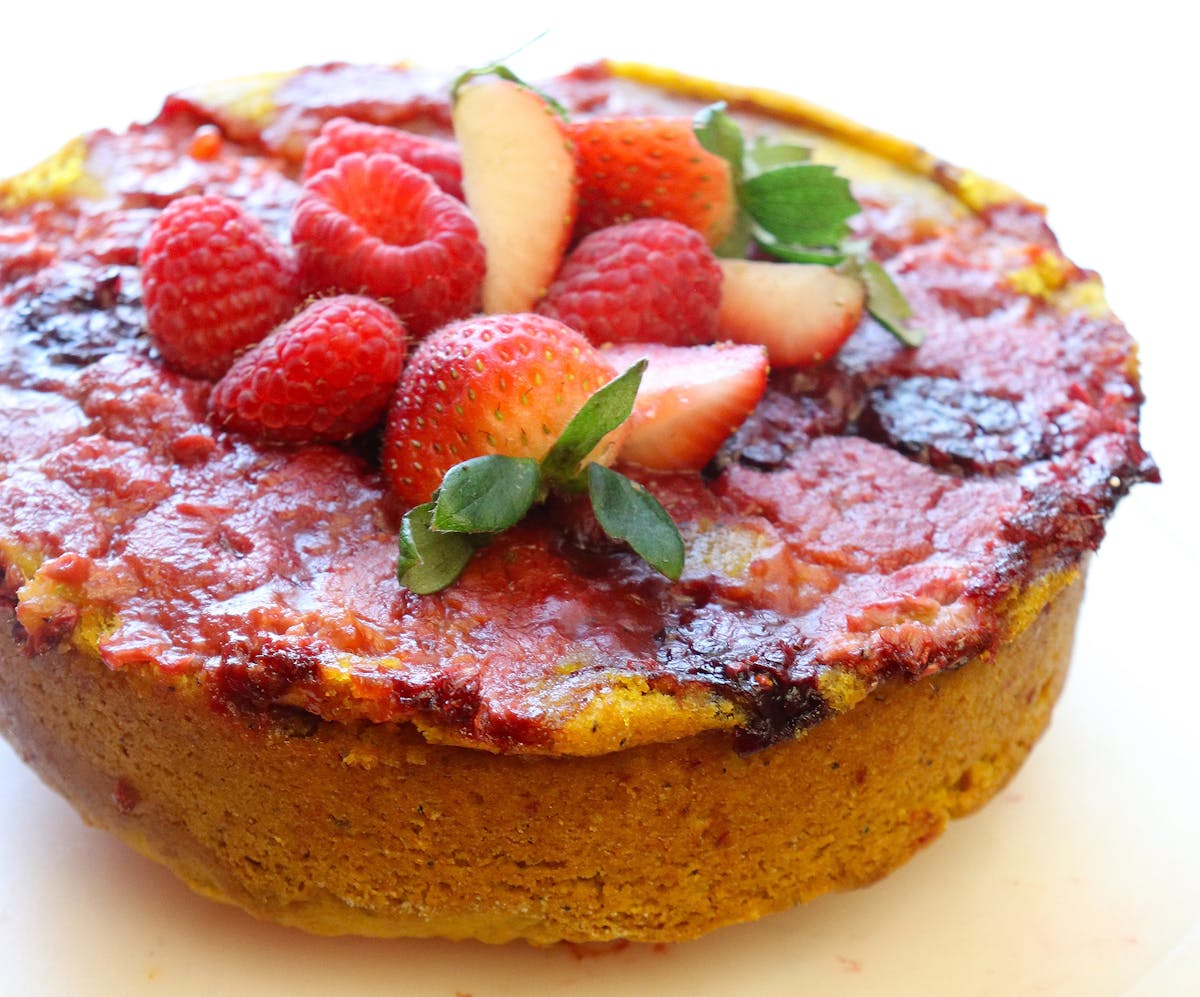 Photo: Ajna Jai / Contributor
Now that my restaurant is almost entirely vegan on Mondays, plant-based cooking has become one of the most creative new forays into my cooking. A cake or cookie with eggs and butter? No problem.
Boiled mashed sweet potato makes an excellent substitute for eggs, but be careful not to use too much or it will add a gummy flavor. I have been pleasantly surprised to see how many recipes I've been able to substitute the green gold of olive oil for butter.
Here is a simple olive oil cake that showcases fresh berries and can be enjoyed for breakfast or with tea in the afternoon.