Zucchini Kebabs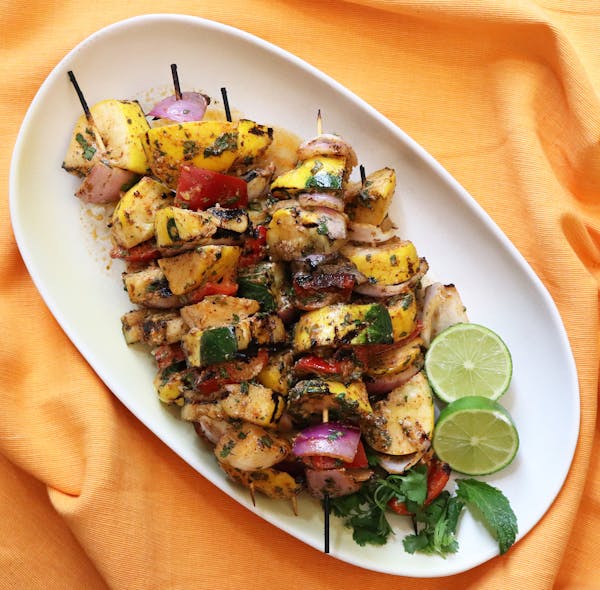 Photo: Ajna Jai / Contributor
The humble zucchini is a vining herbaceous plant that is picked when immature. If the zucchini were allowed to grow and ripen, they could grow up to 1 meter in length with a hard shell.
First bred in Milan, Italy, in the 19th century but now harvested around the world — including here in Texas — zucchini is the perfect vegetable to throw onto a grill this summer.
Zucchini or pattypan squash can be cut into large chunks and is simple enough to absorb the aroma and flavor of herbs. Pair it with bell peppers and onions and with a slight smoky char on the edges, you have a delicious meal. Better still, make extra so the leftovers can be added to a stir-fry or a salad the next day.