Blistered Tomatoes & Okra Masala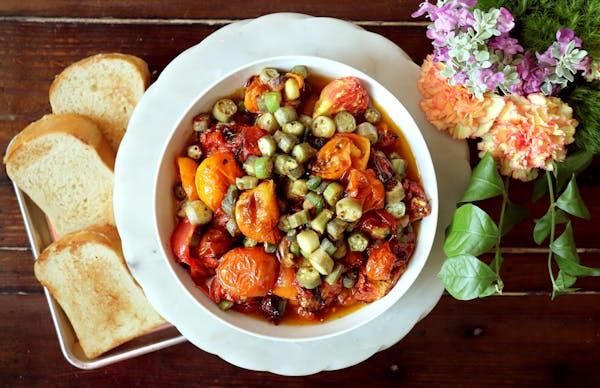 Photo: James Lenhart / Contributor
"Is that salsa?" one of my cooks asked as I pulled a steaming tray of blistered tomatoes out of the oven.
It could be, but that was not what I was going for.
I've always been fascinated by how cultures treat different ingredients — and many times as I watched someone from our kitchen crew make salsa for a family meal, I've wanted to grab the charred tomatoes and put them on rice.
So here is a recipe inspired by a salsa that leans toward wanting to be a masala. It will keep in the refrigerator for many days and taste good warm or cold. Find the best tomatoes and olive oil you can, and enjoy it on toast or over rice or pasta. Top if off with fresh herbs for a fragrant finish.