Kitchen Soup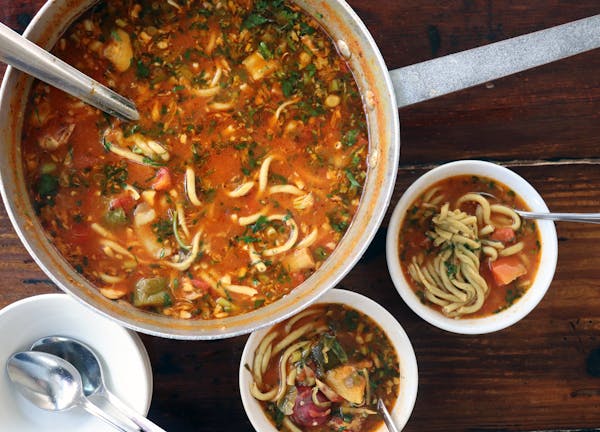 Photo: James Lenhart / Contributor
Professional cooks are some of the most loving, generous big-hearted folks I know. At the core, all we really want to do is cook and feed our community.
This is a very tough time for all of us in the restaurant business — we've had to adjust, pivot or close down. I've spent many hours working on the line to pitch in and adjust the menu at my restaurant to the essentials.
My favorite part about being in the kitchen is to be able to feed the tiny core team that has remained to keep our doors open. Some meals have been quietly celebratory, just because. Other times, it's a big pot of kitchen soup where most of the flavor comes from chicken bones or shrimp shells.
Every restaurant — and perhaps every home — should have a "kitchen soup" recipe that allows lots of flexibility, creativity and, of course, bold flavors. So skip the preservative-filled bouillon or canned stock and make a simple from-scratch soup like ours.